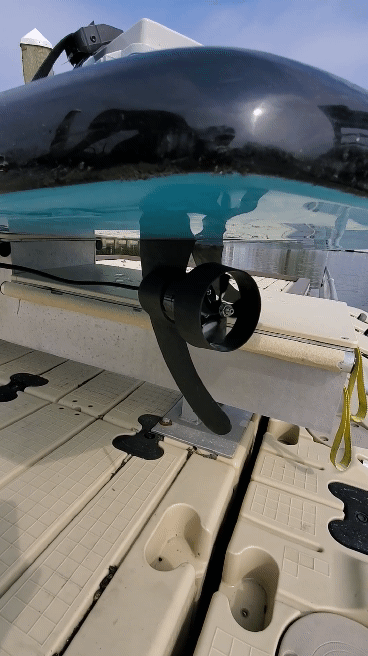 E-FiN, SUP Motorizing System. Pre Book - $449 Motorized 10" fin, powered by a Li battery, controlled via a remote control. Simple, lite weight, reliable SUP powering system. Use on SUPs or adapt to kayaks with an aftermarket fin box. or any board with a standard U S center fin . E-FiN System powers a SUP to 5mph, up to 6 hours. Perfect for slower, or a weak paddler, as a power boost for paddling against strong currents and tides, for SUP fishing, for touring and for lesson.
E-FiN SUP Motorizing Kit includes. - 1 Motorized 10" fin, 1 Remote control, 1 Li Battery, 1 - Battery charger, 1 -Dry case,
MSRP $699 ORDER ... Call - 800 969 7473 Web Special -1Kit -$449 21Kits -$849 41Kits - 1599 61Kits - $2400
Dealers - call 800 9697473 for Wholesale distribution bulk pricing
​
Powers rigid and inflatable SUPs
E FiN works on some Kayaks ,

We routed a hole, and fitted the one with an aftermarket fin box.