SUP and Kayak Motorizing Kits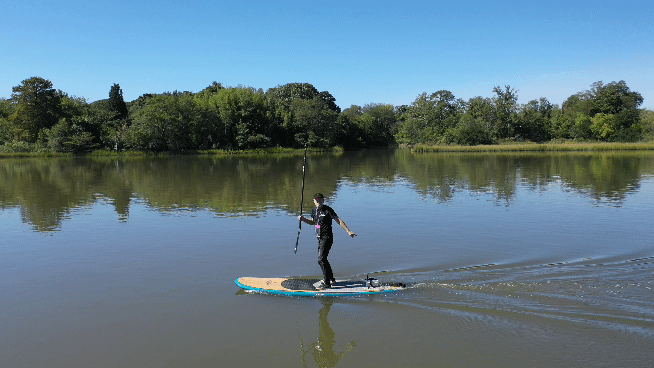 E-FiN SUP and Kayak Motorizing Kit. The best way to power / power assist SUPs..and even Kayaks. Features a Motorized 10" electric fin, powered by a 36V Li battery, controlled via hand held remote control pod. Simple, lite weight, reliable. The E-FiN motorizing system is the best of it's kind. Hunmdreds sold in the USA. Kayak and inflatable SUPs come with attachable US Fin box. Any hard SUP board with a standard U S center fin box accepts the E-FiN . System powers a SUP or Kayak to 5mph+, up to 6 hours. Perfect for slower, weak paddlers, as a power boost for paddling against strong currents and tides, for SUP fishing, for touring even lessons.
E-FiN SUP Motorizing Kit includes. - 1 Motorized 10" fin, 1 Remote control, 1 Li Battery, 1 - Battery charger, 1 -Dry case,
MSRP now $899 ORDER NOW - 800 969 7473 SAVE ... Kit - $549 Extra Battery -$250
CALL for Wholesale dealer inquiries.
​
Powers rigid and inflatable SUPs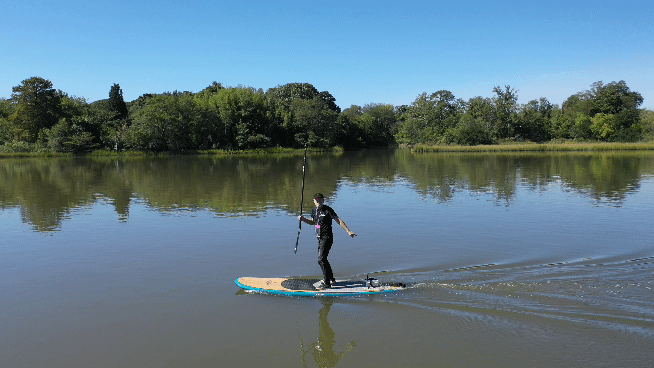 E FiN

motorizing

kits power Kayaks , and SUPs

POWER
yours!